25.06.2019 | "Be Prepared for the Deal" – Professional Conference Organized by AYR's Commercial and Hi Tech Departments for ACCI Israel, the Israeli branch of the Association of Corporate Counsel
Our firm's Commercial and Hi Tech departments hosted ACC Israel, the Association of Corporate Counsels in Israel, at a professional conference on how to "Be Prepared for The Deal".
Our partners provided members of the Association with tools that will help them prepare for fundraising and exit planning.
The conference began with a presentation from Yoav Caspi, the Head of our Commercial Department, who talked about what companies should to when that fateful phone call finally arrives.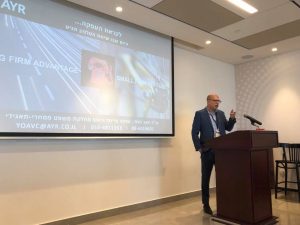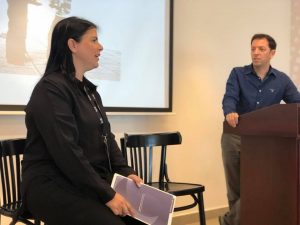 Gadiel Blusztein from our Commercial Department talked about international transactions and how expectations can vary in different legal cultures.
View the presentation: International Transactions and Varying Expectations in Different Legal Cultures – Adv. Gadiel Blusztein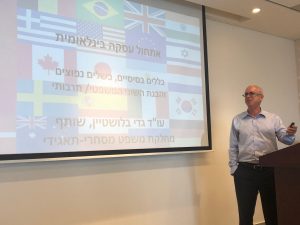 Nir Oren from our Commercial Department and Saar Binyamin from our Hi Tech Department gave a presentation on corporate preparedness and shared practical tips on how to be ready for due diligence.
View the presentation: Corporate Preparedness – Practical Tips on How to Be Ready for Due Diligence – Adv. Nir Oren and Adv. Saar Binyamin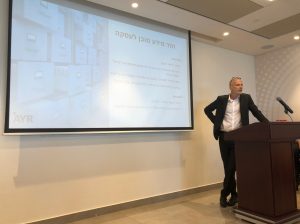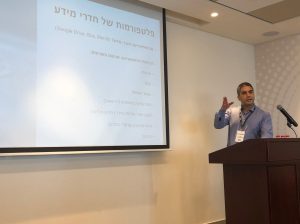 The conference concluded with an experts' discussion on the parallel and contrasting interests of public sector companies, moderated by Daniel Chinn, Head of the Hi Tech Department who talked with Jason Schwartz, CFO of SimilarWeb and Kobi Rozengarten, former general partner at JVP and former President of Saifun Semiconductors.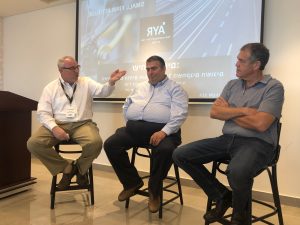 View the conference program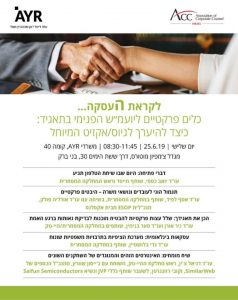 .The translation was executed courtesy of the TomedesTranslations Co.