We believe that the values which govern our professional activities guide us towards a commitment to our community and our surroundings, and we encourage all lawyers to participate in pro bono work. 
We believe that lawyers who contribute their skills and abilities to promote social rights and values have the ability to affect a real and meaningful change in the social landscape. We encourage our lawyers to initiate and take part in various pro bono social activities and we volunteer our time for the benefit of those who need us most. Recognizing that excellence and diversity are inextricably intertwined, we recruit, retain and promote a diverse group of lawyers and support staff.
The Duke of Edinburgh International Award
The firm supports the activities of the Duke of Edinburgh International Award – Israel. The International Award programme was established by the Duke of Edinburgh in 1956, with the aim of equipping the youth and young adults of all backgrounds for success in life.
The programme is present in 144 countries, and has some eight million participants. In Israel, several thousand Israelis aged 14 – 24 take part. They come from all walks of Israeli society: Jews and Arabs, secular and orthodox, natives and immigrants. Activities focus on the remoter parts of the country, and participants challenge themselves in an adventurous journey, in which they develop skills to better prepare them from adult life on the basis of confident belief in their abilities to improve their own life and that of those around them.
AYR's Head of Firm, Amir Amar, is co-chair of the Duke of Edinburgh International Award – Israel. Based on the understanding that social gaps cause social strife, he launched a new programme, "Breaking the Glass Ceiling". As part of the new programme's voyage, participants will take part in monthly meetings with civic leaders, celebrities, lawyers, academics, athletes, business people, and key figures in Israel's cultural life. They will host workshops, give speeches, and contribute otherwise to motivate the participants to success.
Fundraisers took place at the former United Kingdom Ambassador to Israel, His Excellency Matthew Gould, and in London, in presence of His Royal Highness the Duke of Edinburgh.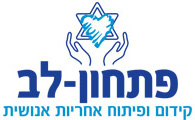 Pitchon Lev
The firm supports the activities of the Duke of E
A highlight of our social involvement is our support of the charitable organization Pitchon Lev.
Among its many projects, this organization leads an impressive teen empowerment initiative which focuses on youth from underprivileged families, who have the potential and motivation to succeed but lack the financial means and tools necessary to fulfil their dreams and reach their potential. This program provides long term assistance to such teens and empowers them at critical stages of their lives, from high school to their enlistment into the IDF all the way through their initiation to becoming responsible and socially involved members of the Israeli community.

Young Business Leadership
Our firm also advises the Young Business Leadership. Organization, which was founded for the purpose of developing a spirit of leadership and excellence amongst teenagers in Israel, and to nurture a generation of leaders who accentuate social responsibility and ethical management. The Young Business Leadership has consistently been committed to providing resources and equal opportunities to teenagers from different backgrounds to be entrepreneurial, involved in their community, and socially responsible.