18.10.2020 | AYR monitors the control acquisition transaction of 'Delek Israel'
We congratulate our client, Lahav L.R. Real Estate Ltd., for having signed a control acquisition agreement of Delek Israel, belonging to Delek Group, under the control of Yitzhak Tshuva.
The group of purchasers, led by Lahav L.R. Real Estate, was represented by Advs. Igal Doron and Assaf Lapid and their teams from our firm. As part of the transaction, the group of purchasers, led by Lahav, acquires 70% of Delek Israel, the largest owner of gas station chain in Israel and of Menta convenience store chain, at a company value of NIS 750 million.
The transaction was signed after several months during which Delek Group conducted negotiations with Lahav Group and Arbel Fund concurrently, at the end of which Delek Group signed a transaction with Arbel Fund. This transaction was not approved by the bondholders of Delek Group resulting in a hectic negotiation at the end of which the acquisition agreement was executed.
The acquisition transaction is expected to be completed in the upcoming days. We wish our clients the best of luck!
For the full coverage: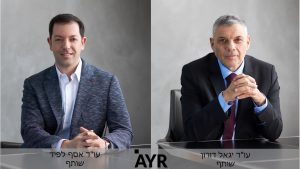 The translation was executed courtesy of Tomedes Translations